Black Heron is both a boutique winery and distillery in West Richland, Washington. In a world rapidly growing automated we remain dedicated to the handcrafting of fine wines and spirits. Everything winemaker/distiller and owner Mark Williams does begins with flavor, aroma and balance in mind.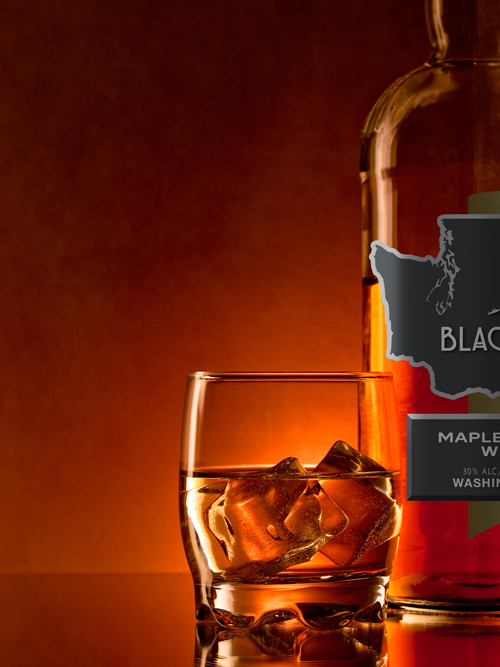 At our distillery (Black Heron Spirits), we create small batch, handcrafted Bourbon and American Single Malt whiskeys. Most of the grain we use is grown here in Southeastern Washington State and our spirits reflect that unique character. For those who prefer variety, we occasionally make room to produce a vodka, a lemoncello and a maple flavored whiskey as well.

Cabernet Sauvignon is the king of Washington State wines. Accordingly, Black Heron Wines features a single varietal Cabernet Sauvignon sourced from the Red Mountain AVA's Heart of the Hill Vineyard. We also offer a Cabernet Sauvignon/Merlot blend featuring fruit from Red Mountain's MonteScarlatto Vineyard.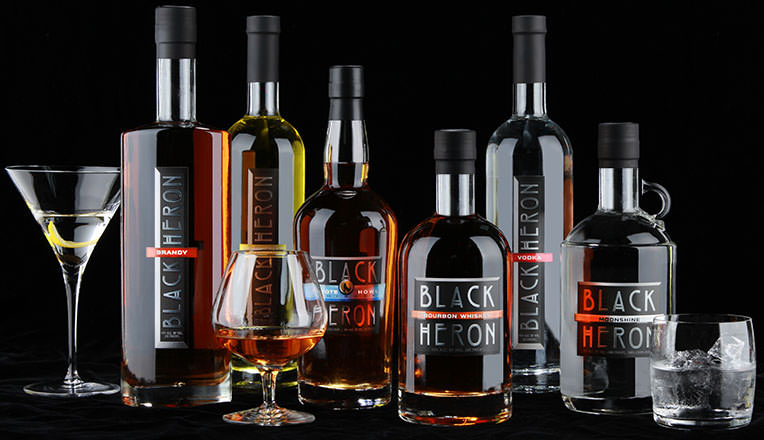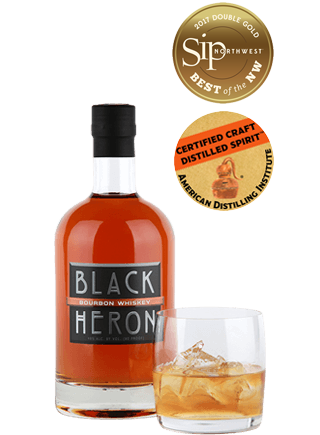 Black Heron Bourbon whiskey
A light copper appearance… Aromas of oak with hints of candy sweetness, followed by soft spice… Smooth with a medium finish. Enjoy neat or on the rocks.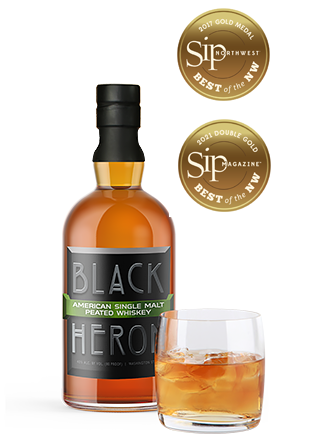 American Single Malt Peated Whiskey
Black Heron Peated American Single Malt Whiskey is distilled from grains similar to our American Single Malt Whiskey, but with Bairds Heavily Peated Malt from Inverness added.  Expect a well-balanced, solid American Single Malt Whiskey with satisfying woody notes, coupled with maltiness and cocoa.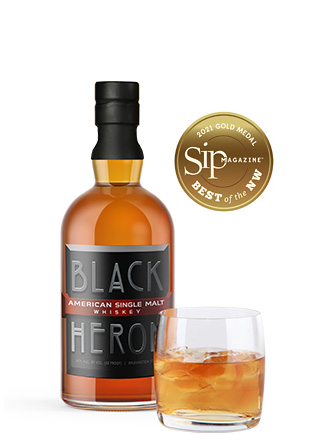 American Single Malt Whiskey
Black Heron American Single Malt Whiskey is distilled from Washington State 2-Row Malted Barley, with added Munich and Victory style malts from Briess Malting Company.  These grains are commonly used in crafting fine Ales with depth and complexity that showcase the wonderful attributes of Malted Barley.  Expect toasty and fruity notes from a well-balanced American Single Malt Whiskey.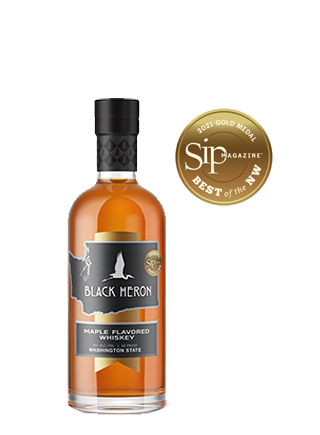 Maple flavored whiskey
Black Heron Maple Flavored Whiskey derives its maple base from Grade A maple syrup produced by Vermont's Howrigan Family Farms. Maple icing from a maple bar doughnut was the benchmark for this whiskey.  Sip neat or in your favorite Hot Toddy.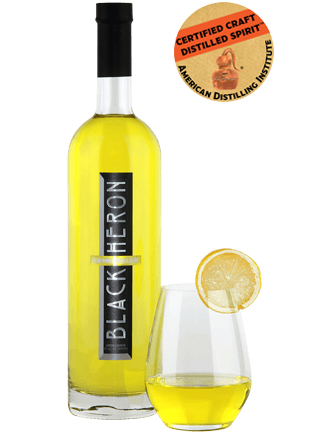 Black Heron lemoncello
A balance of lemon tartness and cane sugar sweetness makes this liqueur enjoyable for all occasions. Aroma of…lemon of course! Made from vodka, zested lemons and just enough sugar to be refreshing. Serve over lemon sorbet, cheesecake or fruit salad or add to your regular iced tea – straight from the freezer!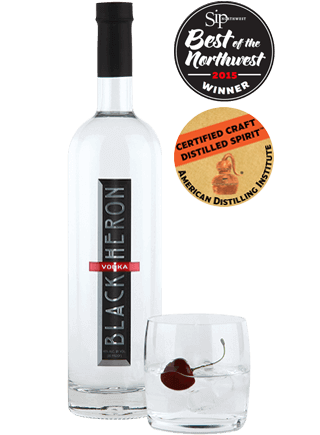 Black Heron Vodka
A subtle aroma of sweetness and creamy mouth feel, followed by soft notes of grain. This vodka is perfect alone or as a part of your favorite cocktail.

2017 Cabernet Sauvignon
Heart of the Hill Vineyard
Red Mountain
This beautifully ruby Red Mountain Cabernet Sauvignon begins with firm yet supple tannins that gracefully coat your palate and delights your taste buds with flavors of cherries, licorice and smooth vanilla on toasted oak and ends with a firm dry finish. Pair with red meats and delectable artisan cheeses.

2018 Cabernet Sauvignon
Heart of the Hill Vineyard
Red Mountain
This beautifully crafted 2018 Cabernet Sauvignon introduces itself with flavors of raspberry and toasted almond. It fills your mid-palate with smooth integrated oak flavors followed by a robust lingering finish. Pairs perfectly with a ribeye steak dinner, charcuterie board and friends.

2018 "Treasure" Red Wine
Montescarlatto Vineyard
Red Mountain
This 2018 bold red wine is perfectly blended, with 52% Merlot and 48% Cabernet Sauvignon. Once in your mouth, your taste buds get blasted with full berry flavors of cranberry and cherry that linger throughout. Its vibrant length finishes with dry flavors of clove spices. To enjoy the full experience, allow plenty of time to breathe or decant prior to enjoying. Pairs well with a juicy ribeye steak dinner. Enjoy with friends!

2018 "Immortal Ruby" Syrah Dessert Wine
Columbia Valley
A ruby-style dessert wine, Immortal Ruby evokes the memories of a well-made blackberry crisp—sweet, tart, jammy and fruity—and when you're finished, you'll be asking for more! Pair with gingersnaps or reduce to create a decadent sauce to pour over cheesecake or ice cream.
We offer curbside pickup for your favorite spirits from our West Richland distillery. Call us to place your order. Pickups are available by appointment only.
Black Heron is available throughout the state including High Spirits in Poulsbo, Ki-Be Market in Benton County, and Total Wine & More.
Stay up to date on the latest news from Black Heron! Enter your information below to join our email list: